American CP researcher receives the Research Prize
The international 2023 Elsass Foundation Research Prize of $145,000 (DKK 1 million) has been awarded to an expert in the research and treatment of muscle contractures in people with cerebral palsy.
For more than 35 years, he has excelled as one of the world's leading researchers in the field of cerebral palsy (CP). He has published more than 300 research papers and has been involved in over 50 book chapters.
For his research, which has impacted the lives of many with CP around the world, Dr. Richard Lieber has now been recognized with the Elsass Foundation Research Prize. 
An inspiring mentor
According to prize committee chairman Dr. Thomas Sinkjær, Dr. Lieber was chosen for his significant contributions to CP research and treatment — especially in the field of orthopedic surgery.

"Dr. Lieber is an inspiring mentor for researchers and clinicians focused on CP. He has changed our understanding of muscle structure in people with CP and has transformed much of his basic research into clinical practice. His research has paved the way for the development of more effective treatment methods for children and adults living with CP," he explains.
Specifically, Dr. Lieber's research has led to increased insight into muscle physiology (i.e., the structure and function of muscles). It has given scientists, as well as practitioners, a greater understanding of the mechanisms underlying altered muscle structure and contractures in people with CP.
Among many breakthroughs with significant implications for the treatment of those with CP, he has shown that satellite cells — the muscle stem cells that are responsible for muscle growth and repair — do not function properly in this patient population.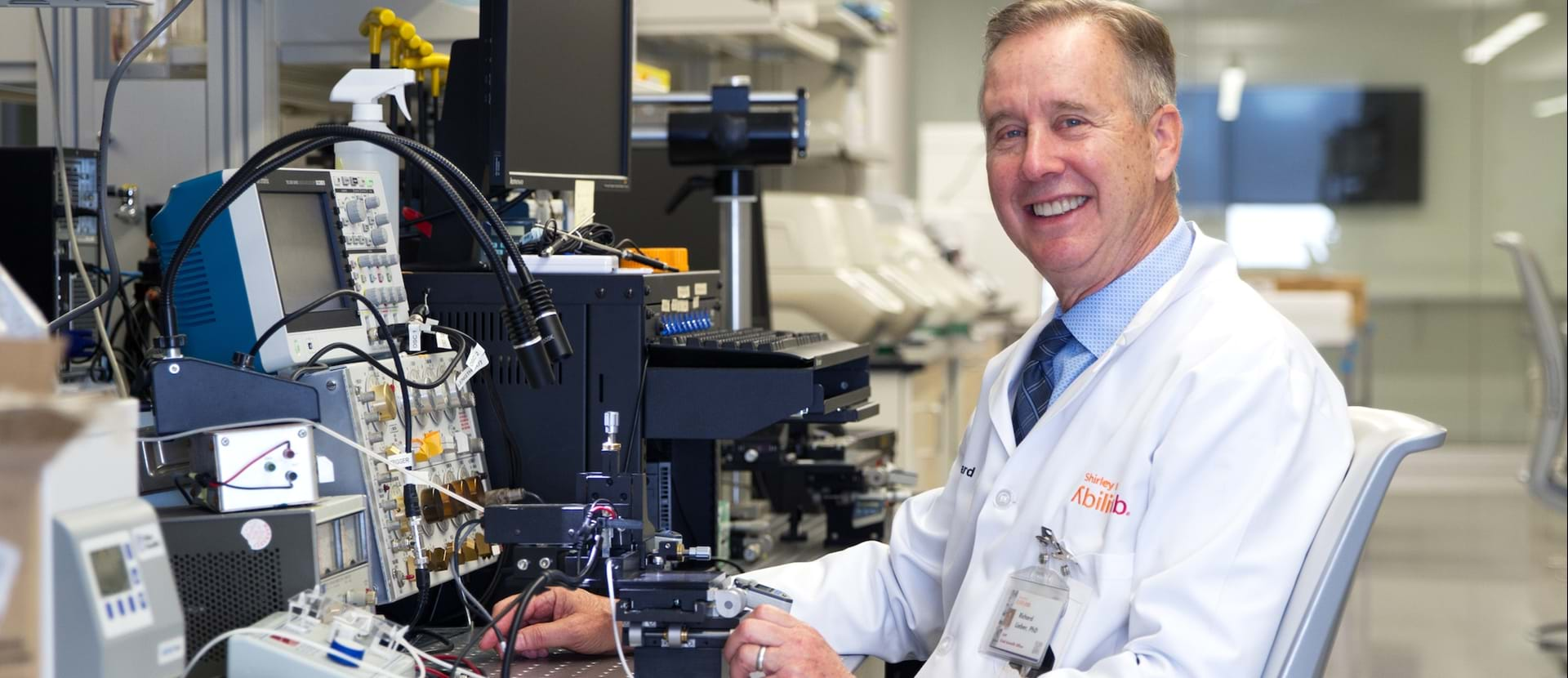 Dr. Richard Lieber is a professor at the NorthWestern University, but also serves as Chief Scientific Officer at Shirley Ryan AbilityLab - both located in Chicago, Illinois (USA). PHOTO: Shirley Ryan AbilityLab

Surprised and humbled
For the laureate himself, the news of the research prize came as a big and pleasant surprise.

"I feel humbled and very happy about the award, as I admire the previous recipients, Bernard Dan and Iona Novak, very much. At the same time, I am extremely thankful to the talented colleagues I have collaborated with over the years. Science is a true team effort, so I am pleased to share this prize with them," he stressed.

Dr. Lieber serves as Chief Scientific Officer at Shirley Ryan AbilityLab, a rehabilitation research hospital in Chicago, Illinois, serving patients with the most severe, complex conditions. Additionally, he is a Professor at Northwestern University and Senior Research Career Scientist at the Edward Hines Jr. VA Hospital, which serves United States veterans.
With the prize comes 1 million Danish Kroner, equivalent to $145,000. The substantial sum will be earmarked directly for more CP research at Shirley Ryan AbilityLab, according to Dr. Lieber.

"This is a significant amount of money, and I will use it for CP research within our hospital that cannot be funded by traditional means. We are always eager for support of our CP research and will steward the funds thoughtfully to achieve the best results," he emphasizes.
Celebration of research

Dr. Lieber will be presented with the award at a ceremony at the Elsass Foundation on June 14, 2023. The Foundation's patron, Her Royal Highness Princess Benedikte of Denmark, will present the award for only the third time.
The prize was first awarded in 2019 to Belgian professor Bernard Dan. Since then, it has been granted every second year. For Elsass Foundation Chairman Nick Elsass, the day will entail a very special cel-ebration.

"We have just presented our humanitarian award, the Helene Elsass Prize, and we are looking forward to celebrating research as well. It is a huge privilege for us to be able to pay tribute to these inspiring people who make a unique difference to the CP field in their own ways," Nick Elsass points out.